Brown County Cabins for 2
A cozy cabin for 2 is perfect for a stay in Brown County Indiana! You deserve to relax in comfort and enjoy the scenic nature of Brown County. So go ahead and check all the Brown County cabins for 2 people.
Easily book brown county cabins for 2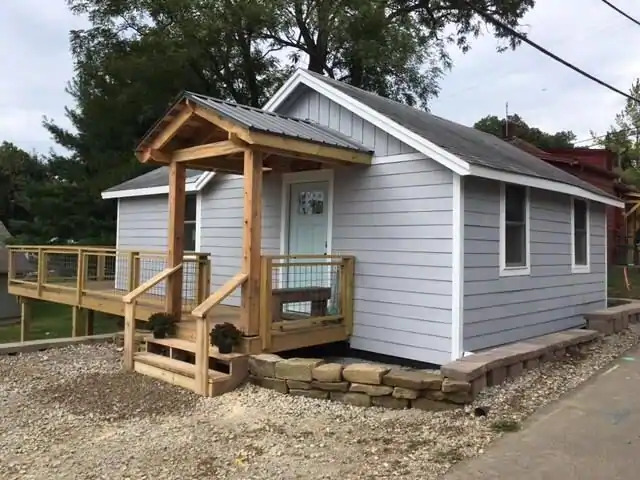 Find a cabin rental for 2 in Brown County.  We scoured the Web to help you find that perfect cabin in Brown County for two.
A lot of times you want a smaller cabin to save money and make for a cozy weekend for 2.
Click below to look at all of the Brown County Cabins for 2.
"Old Hickory" - Rustic and Charming Cabin, Close to Nashville. Couples Getaway
This place is featured because it has great reviews.  You will have to book it well in advance.  The cabin sits on 4 wooded acres with a large deck in the back that overlooks a bunch of Old Hickory trees.  You get all of the creature comforts too such as Wi-Fi Internet, TV, fireplace, etc.  This Brown County Cabin Rental for 2 is perfect for your next getaway!
This Cabin has GREAT reviews online and for good reason.  This Brown County Cabin is perfect for 2 and is conveniently located .7 miles from downtown Nashville.  The cabin is only 2.6 miles from Brown County State Park.
Looking to stay in downtown Nashville?
This is a small 507 square foot cabin right in Nashville.   This one was featured because it has a hot tub and is perfect for 2.
Nashville Suite #1 is located in the heart of Downtown Nashville.
Nice suite located right in Nashville in Beautiful Brown County Indiana!
Sweet Suite for 2!  Right in Nashville, this cozy suite is not exactly a cabin, but it is perfect for 2 and has a bunch of great reviews!
Choose Brown County to rent a cabin for 2!
There are a lot of places to choose to go and getaway.  If you like to relax in a beautiful setting with a lot of things to do then you should choose Brown County Indiana as your next getaway!