Log cabins in brown county indiana
When people think of a cabin they often think of a log cabin. Find the best log cabins in Brown County Indiana.
Easily book log cabins in brown county indiana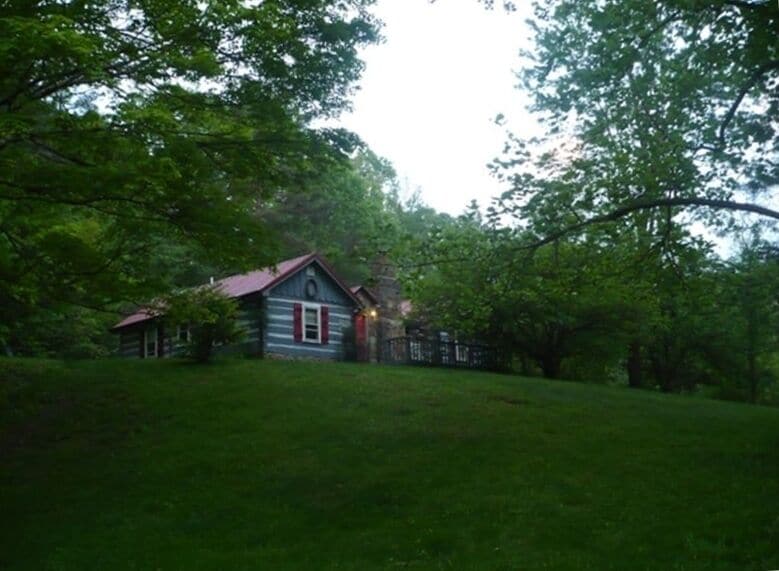 In Brown County Indiana there are a bunch of log cabins.  There are the "modern" type of Log Cabins like you see in the header and then there are the traditional antique cabins.  
featured log cabins brown county, indiana.
"Old Hickory" - Rustic and Charming Cabin, Close to Nashville. Couples Getaway
This place is located about 1/2 mile west of Nashville, Indiana.  The cabin sits on 4 acres with a large deck that overlooks the woods.  What is really nice about this place is that it is close to the shops and restaurants in Nashville, but you also get the chance to relax and enjoy nature.
log cabin brown county indiana
You are going to have to book way in advance to get this one.  It has everything you need for a smaller group and is reasonably priced!
Adventurewood Luxury Log Cabin - Hot Tub, Fireplace, Pool Table
This Brown County Cabin is located on 7 acres in the trees.  The location is 8 miles from Nashville, half way between Nashville and Bloomington.  It is 6 miles from the entrance to Brown County State Park.
log cabin brown county indiana
When you have more people then this is a great cabin to consider renting.  The reviews are great because the cabin is AWESOME!
A hot tub really makes things great.
Enjoy a Breath of Fresh Air at Trinity Hill!
This is a nice log cabin that has it all.  Internet, private pond, full kitchen, satellite TV.  It sleeps 6, but 2 will need to sleep on the sofa bed.  If you are looking for a sweet Brown County Log Cabin then look no further!
log cabins brown county indiana
Relax and enjoy at the finest log cabins in Brown County Indiana.
Brown County is all about recharging your batteries and getting in touch with a more relaxed side of yourself.  Nothing enhances that more than renting a log cabin!